Our Wood Finishes paints come with exceptional characteristics that give your wood surfaces the right texture, shade and finish you desire. MEYER PLC also offers wood finish paints with staining properties. Staining wood is optional, but our paints offer wood finishes that are necessary to protect the wood's outer surface from dryness, cracking or deterioration.

Our auto paints come with lower drying periods, work well in all painting conditions, and provide your car with quality coating. The paint primers are state-of-art and final coatings for all automobiles have been tested to withstand weather conditions, attrition, stone projections and time-based factors.
MEYER PLC specifically creates paints to work in perfect cohesion with your automobile, improve performance and increase body shop efficiency while keeping the cost of refinishing at reasonable levels. 
The product development team at MEYERS PLC has continually honed our product portfolio to improve long-term performance. We constantly consult with professionals in the automobile industry to keep abreast of new practices and processes, discovering better ways to serve the paint market.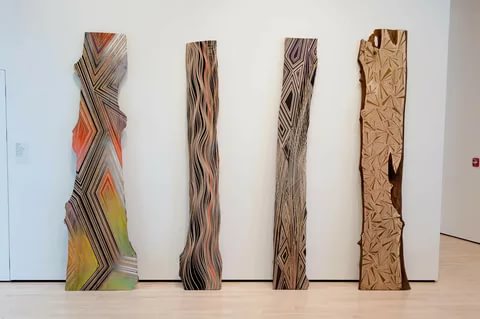 Exceptionally effective.
Ideal for interior and exterior use.
Easy to paint over.
Easy to apply by brush and spray.
Perfectly seals up pores on woods
Prevents sinking of finishing coats
Ideal base for final coats
Easily sandable to give a very smooth surface
Ready to use
Fast drying
Specially dyestuff blended with resin
Good colour brilliance
Good colour retention
Deep penetration
Ready to use
Available in Cold, Mid-warm, Warm
Fast drying and transparent
Less over spray
Fast drying and transparent.
Gives high quality finish
Less over spray
Does not stick or crack after drying
Can be sprayed on Cellulose Enamel, White/Colours coated surfaces without changing the colour
Can be sprayed on Cellulose Sanding Sealer.
Interior and exterior use
Ready to use
Available in glossy, satin and matt finishes
Available in White and Grey colours
High viscosity and fast drying
Easy to sandpaper and fill with NC putty
Form a sound base for the incoming coats
Highly pigmented
Block pores of wood perfectly
NITRO – CELLULOSE FINISHES
Available in all colours,
Available in matt and gloss
High viscosity and fast drying
Produce smooth and lasting finishing
Does not stick after drying
Highly pigmented
Excellent durability
Good colour retention
Two –pack products
Gives a hard film
Resistant to chemicals
Resistant to hot object
Resistant to abrasions, knock and scuttling
Available both in Gloss and Matt finish
Fast drying
Prevents blooming of Cellulose Lacquers and Sanding Sealer in humid climate
Promote flow of the film for better gloss
High gloss
Clear finish
Interior and exterior use
Satisfy porosity and form a key base for incoming coats.
Prevent easy penetration of water into the wood
Interior and exterior use
Flexible
Good Adhesion
No flaking
Slip resistance

Excellent two-pack component paint
Strong tough and durable finish
Excellent resistance to abrasion
Excellent resistance to adverse weather effects
Fills pores in wood
Gives a smooth surface
Excellent two-pack component paint
Strong tough and durable finish
Resistance to abrasion
Excellent resistance to adverse weather effects
Dilute all Melamine products (one or two pack)
Dilute Meyer wood melamine base coat
Fills pores in wood
Gives a smooth surface