We manufacture paints that are custom-made to thrive in corrosive and abrasive working conditions. Our paints not only offer longevity and protection of industrial equipment, they offer superior protection to marine vessels such as boats and ships. Our paint products protect against saltwater and freshwater corrosion.
We produce acrylic, epoxy and polyester industrial paints in a wide color range, suitable for all our customers' needs. MEYER paints work noticeably well on material surfaces like fiberglass, ceramics, fabric, concrete,  plastic, and metals.
Our paints are designed to keep your equipment and machines fully functional and efficient over an extended period of time, covering both the aviation and marine industry. By application of premium paints, we help drive down the costs of maintenance and repairs.
The quest for low-emission and fuel-saving paints has made us a much sought-after brand because our products are proven and time-tested. Our paints are designed to work well in common points of failures by providing adequate preparation of the painting materials.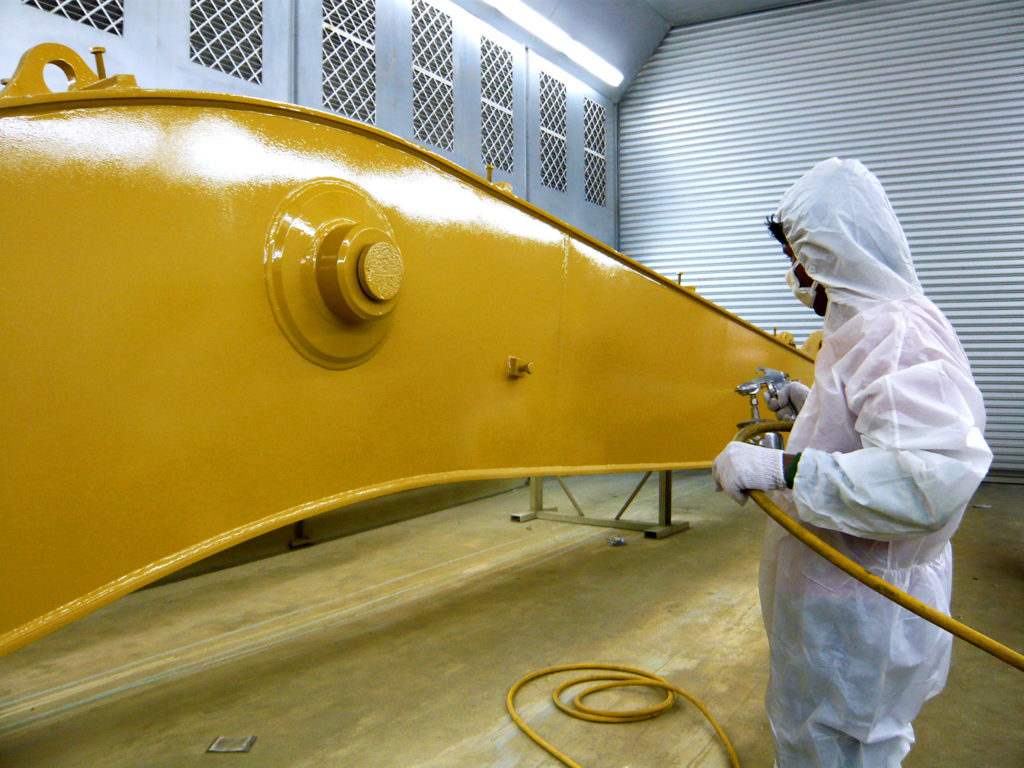 MEYER CHLORINATED RUBBER PAINT
High excellent protection against fungicides & alga. It is unsuitable on hot surfaces of constant temperature (70), its high scrub resistance makes it possess excellent washability to remove dirts and stains. The wall satin generates 0 heat while still being odourless and ecologically friendly. 
MEYER CHLORINATED ANTI-FOULING PAINT
Available in all colors Highly durable and fast drying. Applicable by brush and spraying. Excellent barrier to corrosion and growth of microbes Highly toxic to marine growth. Excellent in maintaining ship, boat, fishing vessel and racing yatch.
Aluminium finish
Good anti rust properties with excellent durability
Quick drying of about 30-40 minutes
Highly viscous with ease of application.
Can be applied by brush, roller or spray.
Applicable to steel, Iron works, street light poles.
NC ENAMEL PAINT(PRIMER AND FINISH)
Glossy or Matt finish
Available in all colors
Fast drying single packed cellulose based paint
Highly durable ,flexible and good weather resistant paint
Available in 4litre and 2 0 litre pack sizes.
Excellent application by spraying.
Only in primers
Available also in all colors.
It is a two pack system
Enhance adhesion to substrate
Fast drying and highly sandable.
Applicable to extremely smooth ferrous substrate
Excellent application through spraying.
Provide good corrosion resistance.
EPOXY BASED ROAD MARKING/LINING PAINT
Two packed paint system with Matt Finish. Highly durable with good flexibility. Excellent chemical and weather resistant Good adhesion to substrate. Ease of application by brush and spray. Excellent for marking truck parks, car parks and warehouses. Easy to clean, fast drying and high build marking. Available in 4litres and 20litres. Good mechanical and tensile strength.